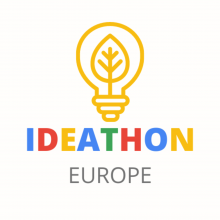 Doctoral student Konstantinos Kechagias and his team won first place in the Google European Idea Contest (Google EU-IDEATHON), in the field of Energy.
It is a significant distinction, which was supported by the Google and ACM community at the University of Athens (Google Developer Student Club & ACM Student Chapter).
The group aims for their proposed solution to impact society positively; for this reason, their solution contributes to addressing one of the 17 UN Sustainable Development Goals, specifically in the energy sector. The idea and the app they created are about smart energy management of buildings. The solution combines hardware and software to reduce the energy footprint of buildings and their energy costs and improve their sustainability. This solution, powered by Google technologies, implements machine learning algorithms and techniques from artificial intelligence to combine data from multiple rods and produce results.