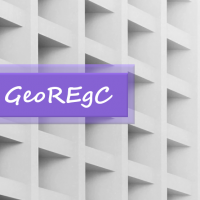 GeoREgC is a Partnership Proposal of GEOAPIKONISIS S.A., a consulting company of engineers and geoinformatics, and the Research Team of UoA's Department of Informatics and Telecommunications.
The project's scope is the exploitation of Open Public Data, as are published in Greek Government Gazette Issues, the Diavgeia project and various Geoportals, related to spatial legislation and licensing of economic activities, and the combined provision of relevant descriptive and vector information to the Administration, production units, professionals and the public.
The mining of information will be pursued using Information Retrieval and Natural Language Processing techniques, and its representation as Linked Data using of appropriate Ontologies expected to be developed
within the project. The data will be associated and linked to pre-existing open geospatial data and will be then made available by developing a dedicated web application.
The completion of the project and the operation of the proposed Web Application ensure the provision of well documented, updated, visualized and interlinked information concerning spatial regulations and environmental permissions. Potential users are prospective investors active in all the productive sectors of the economy (primary, secondary and tertiary), Consultants and Legal Advisors, Real Estate Brokers, Spatial Data Producers, Civil Society organizations and specified-interest groups (environmental organizations, companies, etc.) and Central and Decentralized Decision-Making Services of spatial planning and licensing. A specific market research is to be carried out within the project, which will further clarify the needs of potential users and the pricing policy of related services.
Researchers: Prof. M. Koubarakis