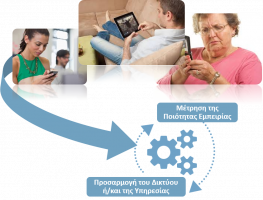 User-centric Middleware Architecture for Advanced Service Provisioning in Future Networks.
Evaluation of qualitative network characteristics by counting the experience enjoyed by the end user in assessing the overall quality of the network, in the framework of the research project H2020 CASPER coordinated by the National and Kapodistrian University of Athens.
Researchers: Prof. L. Merakos, Dr. N. Passas, Dr. D. Tsolkas.