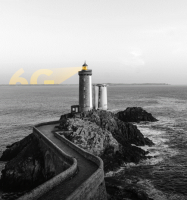 Associate Professor Athanasia (Nancy) Alonistioti participates on behalf of NKUA at joint beyond 5G research initiative (JB5GRI).
The joint beyond 5G research initiative (JB5GRI) with global footprint focuses on the impact of promising technologies for the future mobile telecommunication system and targets early pre-standardization and coordination of future technology developments for beyond 5G networks and services.
The strategic roadmap of the initiative JB5GRI is to define a novel, participatory approach to networking and service provisioning, redefining the smart connectivity infrastructure as a dynamic composition of all resources of participating users. This is a radical paradigm shift from the conventional operator-centric view to an inclusive prosumer-centric view. Every system participant can potentially contribute with both resources and services to the overall system and consume resources and services of the beyond 5G system.
The JB5G research initiative has the potential to impact European Research and Innovation of future mobile telecommunication systems and has submitted with additional excellent consortium partners and a worldwide chaired External Advisory Board from international industry, regulators, academia and technology transfer association the project proposal KAIROS for the ICT-52-2020 Call: Smart Connectivity Beyond 5G.
The KAIROS project proposal, "Knowledge and Artificial Intelligence based smart networks for Reliable mobile cOmmunicationS" aims to serve as a lighthouse for the development of B5G systems. By doing so, KAIROS aims to position Europe in a leading role for worldwide harmonization of Beyond 5G/6G and as Commissioner Thierry Breton proposed: "without even waiting for the end of 5G roll-out, I want to start working on 6G".
The initiators of the JB5GRI are:
Aalborg Univ.

ADLINK

Altice Labs

FIVECOMM

Holo-Light

Huawei, Munich Research Center

NKUA

TELENOR

Univ. Bremen

ITAV