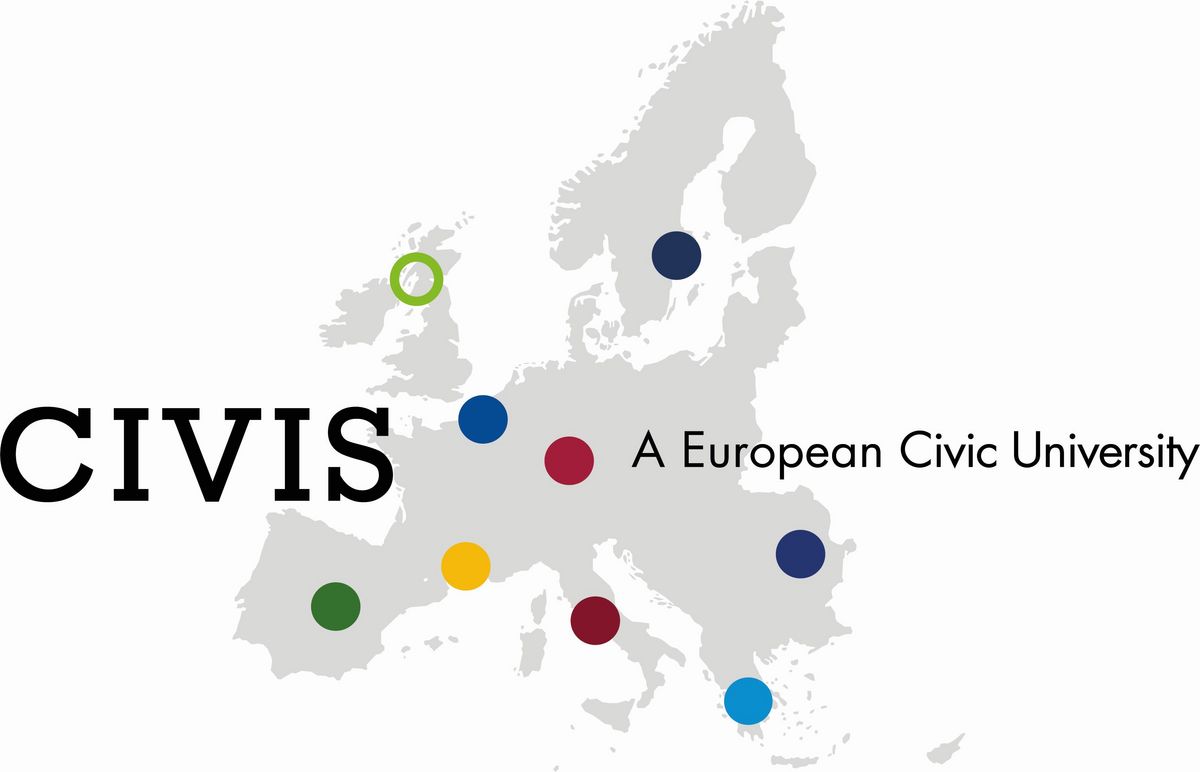 CIVIS is a multicultural and multilingual European Civic University funded by the European Union, which is formed by the alliance of eight (8) leading higher education institutions across Europe: Aix-Marseille Université, National and Kapodistrian University of Athens (NKUA), Universitatea din București, Université libre de Bruxelles, Universidad Autónoma de Madrid, Sapienza Università di Roma, Stockholm University, Eberhard Karls Universität Tübingen, and University of Glasgow. It brings together a community of more than 384,000 students and 55,000 staff members including 30,000 academics and researchers. 
The partners of the CIVIS – A European Civic University alliance aim to work together to boost international student exchanges, European civil society, and cooperation with Africa and the Middle East. Rooted in their urban and regional landscape, the CIVIS member universities actively contribute to the social, cultural, and economic dynamism of their ecosystem and promote European values such as inclusiveness, gender equality, non-discrimination, and social equity. CIVIS focus on the creation of a unique European inter-university space for innovative and responsible teaching, research, cultural exchanges, and citizen action. All participating universities strongly engage at tackling the big social challenges of the 21st century, carrying out relevant research and working responsibly and sustainably with an eye to the future. Targeting at the current and future major societal challenges, the alliance focuses on the following five thematic challenges:
Health
Cities, territories, and mobilities
Digital and technological transformation
Climate, environment, and energy
Society, culture, and heritage
The Department of Informatics and Telecommunications (DIT) is strongly engaged in the CIVIS vision offering in English an array of upper-class undergraduate elective and graduate-level courses from its computer science and engineering, telecommunications, and signal processing curricula. The nomination deadline and application form are available here. Each course's instructor provides information regarding the course; DIT's CIVIS responsible faculty handles general educational issues, and CIVIS mobility information is provided by the relevant NKUA coordinator ffryda

uoa [dot] gr (Ms. Fotini Fryda).